Revive revitalizes your online presence, effortlessly transforming visitors into enthusiastic customers. Its impactful showcasing of detailing, PPF, tint, and coating services sparks interest and drives action, propelling your business to unprecedented heights.
Embarking on their website journey, clients swiftly form a strong connection with the showcased detailing, PPF, tint, and coating services. The intuitive navigation expertly guides their path, enabling a complete immersion in the mastery and exceptional quality on offer.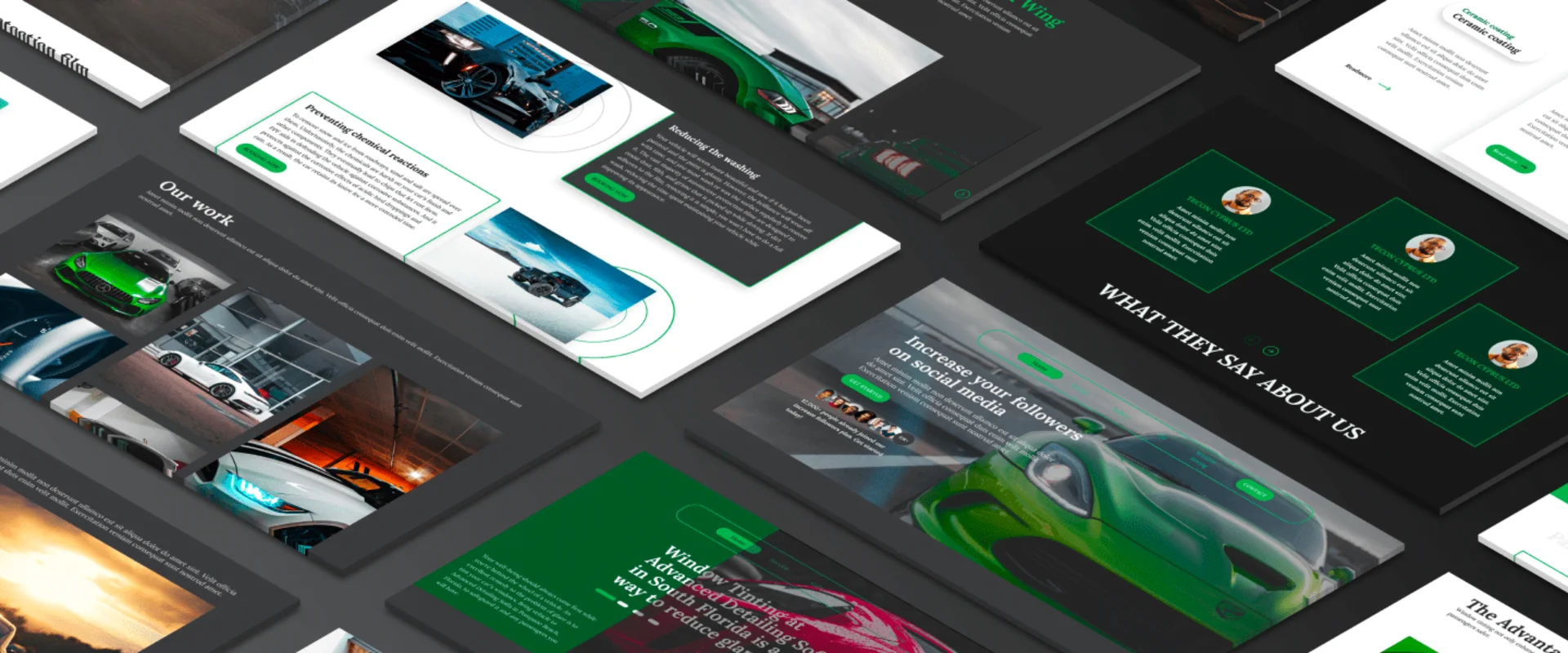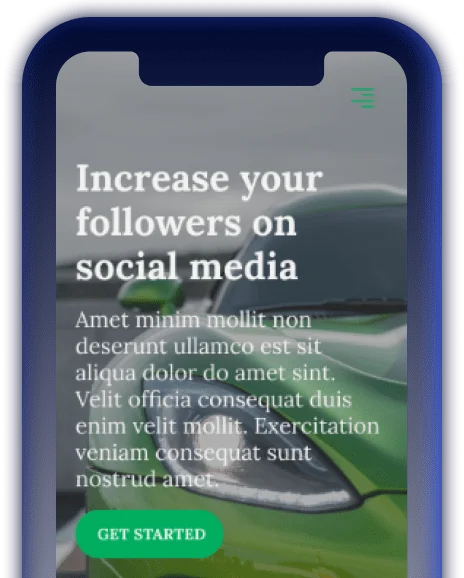 Recognizing the significance of educating new car owners about the world of detailing, we prioritized establishing the value of our service and minimizing sales resistance. Through clean layouts and compelling copywriting, we strategically crafted our messaging.
Starting with the "why" of the service, we highlight its purpose, followed by illustrating the benefits it offers, and concluding with a clear explanation of the actual deliverables. This approach effectively engages car owners and guides them through their journey, fostering understanding, trust, and a strong desire to experience the transformative effects of our detailing services.
Our website stands as a testament to its captivating design and professional allure, leaving a lasting impact on visitors. It flawlessly showcases PPF, Tint, and Coating services through captivating visuals and comprehensive information, underscoring our expertise and the quality of our offerings.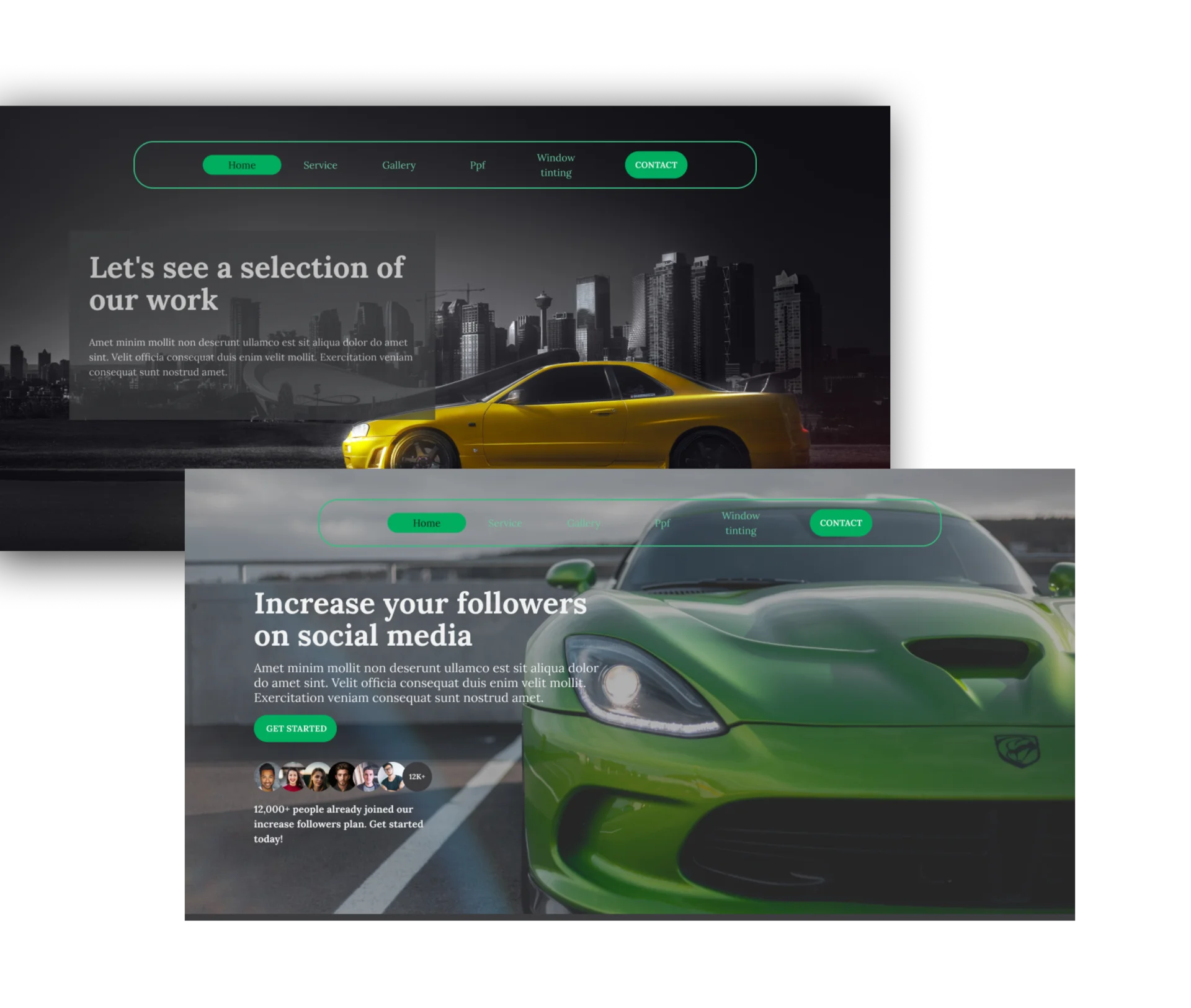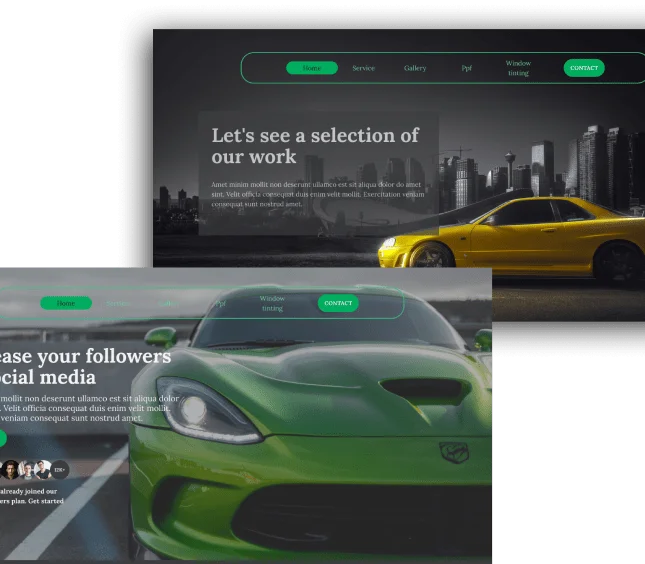 1 - Revive
Revive breathes new life into your online presence, seamlessly converting visitors into enthusiastic customers.
2 - Detailize
Detailize presents detailing, PPF, tint, and coating services in an engaging and visually stunning manner. This theme converts well!
3 - Radiant
Radiant exudes professionalism and sophistication, converting visitors into loyal customers with its powerful allure.
4 - Gleam
This captivating theme converts visitors with sleek design, turning them into satisfied customers seamlessly.
5 - Pinnacle
Pinnacle, a high-conversion theme, showcases the pinnacle of detailing, PPF, tint, and coating services elegantly.
6 - Velocity
With Velocity, your detailing, PPF, tint, and coating services gain momentum as this theme accelerates conversions.
9 - Lumina
Lumina shines a spotlight on your detailing, PPF, and coating services, captivating visitors with its radiant design.
10 - Precision
Precision finely showcases the artistry and attention to detail in your services, converting visitors with ease! Stand out from the crowd.
11 - Envision
Envision empowers visitors to envision the transformative power of your detailing, PPF, tint, and coating services.
Want To Learn More About Our Website, SEO and Marketing Packages?
Jump on a call with Ed and Jesse, they are available Monday through Friday!